**This will be the written version of my panel that I gave at the Salt City Steamfest this year
www.saltcitysteamfest.com
(for those of you who didn't make it, shame on you!! ;) Honestly, it was just a really amazing show, and you would have enjoyed it, even if you're not as big into steampunk as I am.)
The lovely lady who assigned me my own panel gave me a few topics to choose from, and since I was terrified of the "How to run a Successful Steampunk Business" topic (I just don't think that any one formula will work, since the actual items you can sell in this genre vary soooo greatly!) I chose the one about embracing your body, no matter what size or shape you are, when building a steampunk costume. Which brings me to principle Number 1:
1. It's not Business....It's Personal.
I suppose it COULD be BUSINESS if you're really sensationally creative and shrewd, but let's focus on the "It's personal" aspect. I think every costume you create and wear should have a deeply personal element to it. It's sort of the idea behind a bride wearing "old, new, borrowed and blue". It helps you create a connection to your ensemble.
"Personal" can mean whatever you want it to mean. I hope that is implied in the word.... : / In my own costume collection, I try to keep jewelry pieces from friends or ESPECIALLY ones given to me as gifts by customers. I try to throw my favorite color or animal in there. Depending on the costume, I might wear some tights that I got on one of my trips, thus every time I slip them on, I'm reminded of this adventurous vacation. Friends, just make it personal. Trust me, this will do wonders for your self esteem. When people stop you in the middle of a crowd and compliment you on either your whole entire outfit, or just one special thing, you can have a quick story behind the madness, and you can CONNECT!
I know I've posted this picture above, but it is lovely enough that it should be posted again! If you look at my friend, Carly, on the right, she is doing this crazy "batman/bumblebee" inspired theme. The whole reason she has the batman logo corset is because she was working a fair for me, and we were pulling out new inventory and when she pulled out this corset, the tag said, "Bat Wench" because we didn't know what else to call it on the "style" part of the tag. We all ran around the booth humming the batman theme and yelling "Bat Wench" in Olde English accents. It was a good day. I gave her the corset to create her "Bat Wench" costume, and she has built it up ever since. We would do shows, and she would just say, "hey, Michelle, I'm wearing Batwench tomorrow, what should I do for my eye makeup?"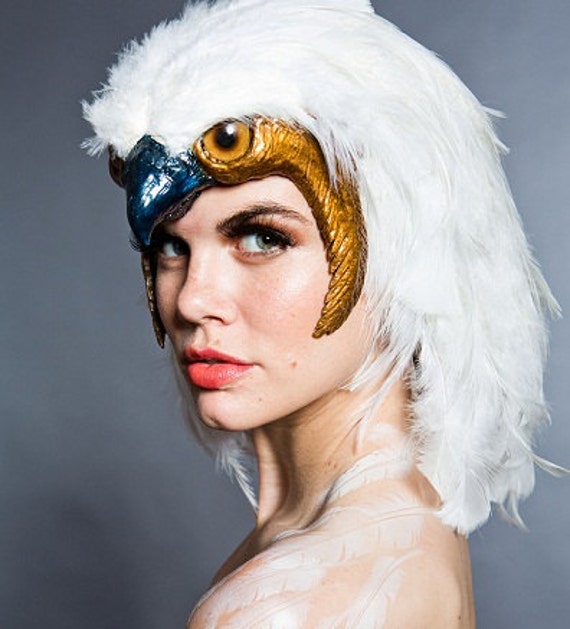 Heck-to-the-Yes I got this piece. I debated back and forth, and then just pulled the trigger. I got the Sorceress Headdress from HeMan because of this video below. My older brother found it, and whenever I'm feeling depressed or pissed off, I watch it and nearly wet myself giggling. I am doing a whole entire outfit for myself based on this idiotic youtube video. Yes, THAT is personalization.