These are picked from facebook, and hopefully the answers satisfy!
Q:
What kind of corset looks best on someone with larger hips/belly and smaller chest? Underbusts, well, ride up and flatten, but overbusts are usually way too big on top, even with a padded undergarment.
A: Sorry, but underbusts are THE CLEAR answer here. Always wear a good bra with a snug band and lots of padding on the underside, no matter WHAT size you are. I think girls with H cups should still wear a bit of padding on the underside of their breasts. I'll have to do a whole entire blog on this, I'm so passionate. It's not about being bigger, it's about shaping and proper cleavage.
Q:
What is the weirdest compliment you've gotten?
Ever have odd commission requests?
A:
I THINK it's a compliment, but it's always REALLY odd when women come up to me,
squeeze my breasts with both of their hands, and ask if they're real. What the HECK, ladies.
As far as odd commissions, I've gotten requests from male Britney Spears impersonators, as
well as one woman who was 6 months pregnant...with TWINS, and wanted a corset for
Halloween. I kept asking her to remeasure herself because her waist seemed so differ-
ent from her chest. I finally figured out why.... *sigh*
Q:
What is the perfect sized woman?
A: Why the heck not? I'll just offend every woman out there. My favorite body shape, for me personally, is this one right here. Everyone is SOOO different on this. I think the most important thing to point out is that EVERYONE HAS THEIR OWN TASTE! The media constantly wants to shove unattainable, impossibly body images into our brains, and we'll never be satisfied with ourselves. Ever. My sister-in-law, Jill has pretty much my favorite body shape, but she's trying to lose weight all the time, even though my brother thinks she's hot (something we have in common, Toby! Woo!) I HONESTLY do meet men who prefer curvier girls, and there are guys who will only date tiny ones. It just proves that there is not ONE type that is attractive. I MOSTLY like it when women have bodies that they can be proud of. That shines through as more attractive than anything else ever possibly could!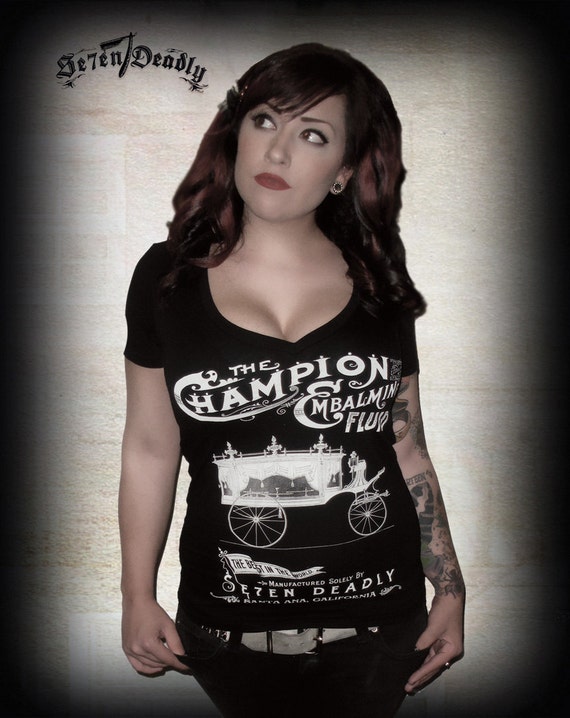 Q:
"What is the best comfort food for a fabulous corsetier on the go?"
A: At our last festival, we ate the crap out of the Tillamook mini cheeses. I like things that make me feel light, because HOLY CRAP, you can feel EVERYTHING you eat when you're wearing a tight corset!! I drink tons of water, and I never eat carbs when I'm in a corset. Once again, it's the heavy feeling. Kicks my bum.
Q:
I would want to know the best/least damaging ways to wash all my lovely Damsel gear.
A: I got MANY versions of this question. I want you guys to know that I FINALLY got "care and feeding of your corset" cards printed out, and we'll be sending them out with every package and handing them out to all of our customers at festivals. The basics are
*HAND WASH IN COLD WATER *USE ALL THE DETERGENT YOU EVER WANTED *HANG UP TO DRY, AND IRON THE DICKENS OUT OF THEM!!!
Q:
Why can't I tell when I'm hungry or not when wearing a corset? I end up eating too much and not feeling full. I think this is weird! Shouldn't it be the opposite??
A: HOLY JUNK! I know, isn't this a FREAKY thing? I can't EVER tell when I'm hungry, and I"ll go the whole stupid day without eating, which I NEVER do. I'm pretty much obcessed with food, and think about it all the dang time. When I DO eat, I'm the same. I eat too much, but I can't feel a thing. I think corsets are such a different physical thing than we're used to, that our minds concentrate on how they feel compressing our bodies, and we just can't feel our stomachs and their needs. The other freaky thing? You CANNOT shiver in a corset. When you get cold, your natural body response is to shiver, get the blood flowing, burn calories, and warm yourself up with movement. In a corset...you can't. Soooo ODD.
Q:
If you had to choose between Edward and Jacob.. which one would you kill first?
A: I would tie them both up and make them do glowing reviews of my corsets for advertisement. Hey, I'm a business woman.
Q:
What celebrity would look best/ would you like to see in one of your corsets?
A:Jennifer Ehle is IMPOSSIBLY beautiful! She has my favorite face of any human being.
Q:
what's the easiest way to pee in full garb and/or how do I get my undies/nylons/shorts back up under there?
A:Honestly, I just need to write a WHOLE ENTIRE POST on going to the bathroom in corsets. Ladies, please for the love of everything good and decent, just LOOSEN THE LACES! When you tie them so the bow is at the bottom, you can just loose the very bottom, so that you can sit down on the dang toilet and reach...uh...your "hootinanny". Do your business, tuck everything back up, hobble out to the mirror, and pull the laces tight again. They don't need to completely unlace, just LOOSEN. If I need to make a freaking video, I will!!! Don't think I WON'T! *Oh, also, this is another great thing about front-lacing corsets. You actually CAN do it.
Q:
You have 1 hour in the most glorious fabric warehouse in the world. You have a map that tells you where things are. At the end, you can take out whatever you can carry, regardless of price, absolutely free, but you MUST craft with it FOR YOURSELF. What do you prioritize, and what do you make?
A: If I could just find a freaking freaking FREAKING solid black and white striped jacquard with the correct thickness for corsets, that's all I ever need. I've been looking for...only...9 years, and I've never been able to find the correct thickness, in a basic stripe, for a good price, wholesale. I know, how boring. It's just that I get the question for this fabric all the time, and the answer is eternally "No".
Q:
Is it possible to make a corset that makes a tummy look flatter?
A:There is NO way that the dear lady who posted this question has EVER worn one of our corsets. That's the whole point. Instant flat tummy. I mean, your tummy will be UNDER the corset....there's no way for me to make a cropped corset that will automatically flatten your tummy....but wouldn't that be great?
Q:
true or false? ladies with a shorter frame do better with a combo of underbust corset and separate piece on the top
A: It would solve ALL of my problems if women were more willing to go the two-piece corset route. It's soooo much easier to fit these, just because women are so drastically different from top the bottom. However, selling people on the concept and educating them is very hard. Most women just want one dang thing to lace on, and I understand!
Q:
my rib cage is prominent and sometimes when I cinch down my corset it rubs my pokey-outie rib (regardless of how much weight I do or don't have at the time) and sometimes my hip bone. should I wear a thicker material for my undergarment or pad with some soft, resilient thing like a plug of wool or what?
A: So, I have a MASSIVE rib cage, and I've spent years smashing it down with corsets. My ribs are bruised after every show, and tender for about a week after. My ribs just simply flare out at the very bottom and get rubbed against all day. I wish I had an answer for you here. Softer boning would help, but it would also bow out when you sat down, make your belly not as flat, and ...just....not be as..uh...goodish? Sorry, I have no answers here.